MD Helicopters MD500
Doors Off Tour Helicopter
The MD 500 is the perfect doors off tour helicopter for the Hawaiian islands. Outfitted with comfy leather seats and a very large font bubble, every passenger enjoys huge views in every direction. With a limited capacity of 3 guests, the MD 500 never feels crowded, nor is anyone ever vying for the perfect view.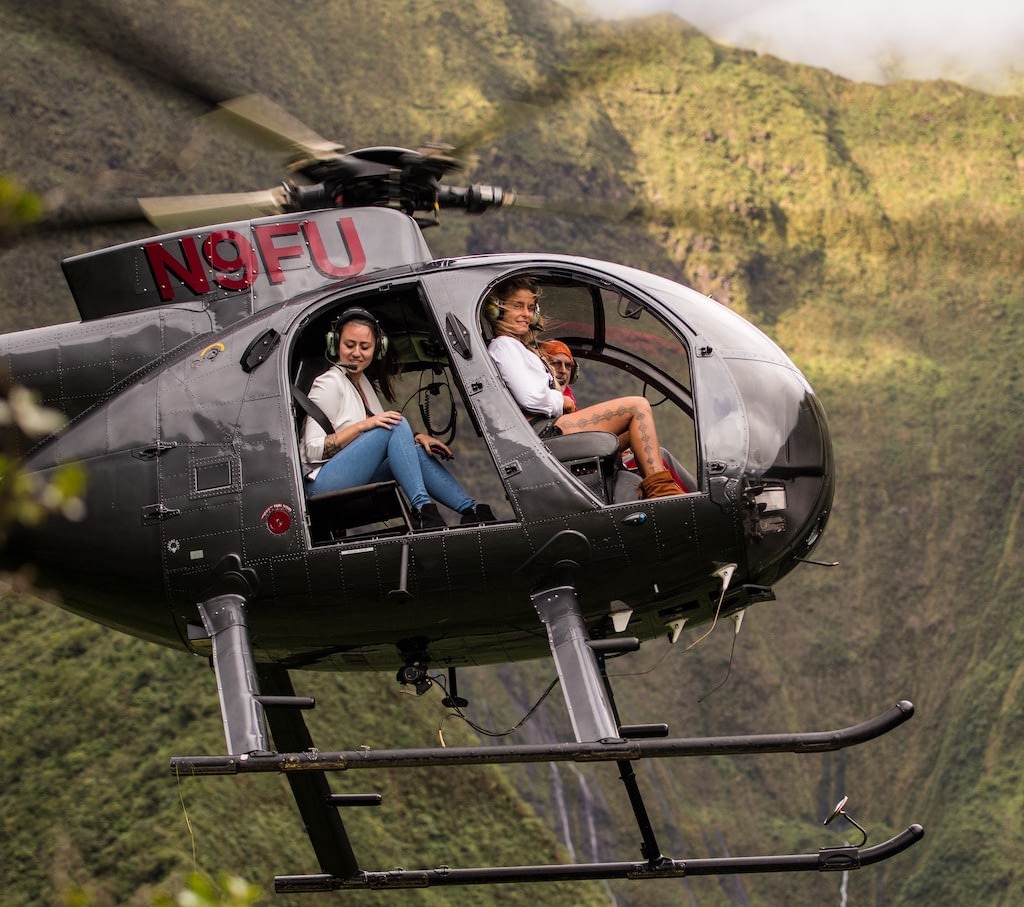 With its wide door openings, the MD 500 is great for aerial photography. With its great maneuverability, we can get you where you need to be for your shots. Take your selfie game to the next level with the freedom to get the camera outside and nail that perfect shot of yourself, in front of a waterfall, in a helicopter, in Maui.
Pacific Helicopter Tours, inc.
We strive to provide you with the best possible experience. We know you have lots of options for helicopter tours in Maui, and as a small business, we appreciate your business.
Kahului Airport, Hanger #109
Complete Island Tour
West Maui Waterfalls
Hana Rain Forest & Waterfalls
© 2020 Pacific Helicopter Tours, Inc. All Rights Reserved. | Site by Caparso Creative